A scramble by the lithium market's biggest players to tie up supply of the high-tech metal is gathering pace in the 170-year-old heartland of Australia's $90 billion mining industry.
Rising Chinese demand for lithium-ion batteries needed for electric vehicles and energy storage is driving significant price gains and an asset boom in Australia, already the world's largest lithium producer. The fast-developing hub is drawing investment and deals from global producers as well as chemical-to-battery manufacturers in China, the top consumer.
Western Australia has four operations in production and three more major projects being advanced to begin output. Major players are likely to continue to scope for deals in the state to secure supply for the next 20 or 30 years, according to consultant Benchmark Mineral Intelligence.
"There are serious companies investing and people are starting to lock up the biggest, long-life resources. The question is — who's next?" Simon Moores, managing director of Benchmark Mineral said by phone from London. Though on a smaller scale, "it's a land grab like in the petroleum industry when BP, Shell and others rounded on the Middle East in the 1960s and 1970s," he said.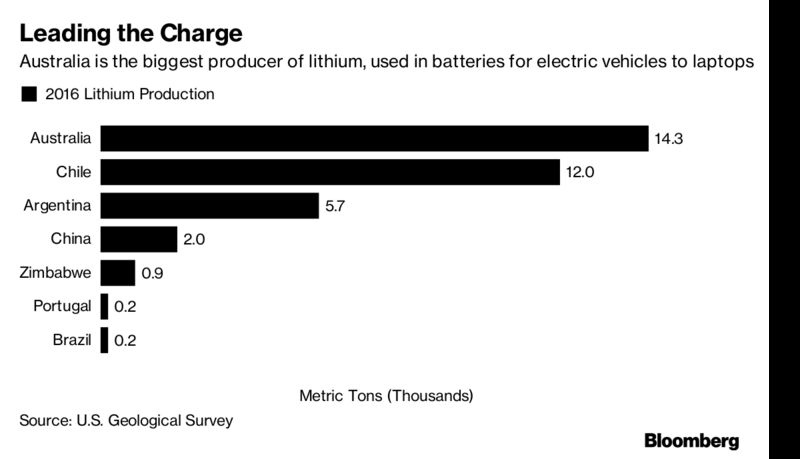 Greenbushes in Western Australia, the world's biggest hard-rock lithium mine, is being expanded to more than double annual capacity, Talison Lithium, a joint venture between China's Tianqi Lithium Corp. and North Carolina's Albemarle Corp., said in an email. The site, first mined for tin from about 1888, already accounts for about 30 percent of global lithium production, according to Australia's government. Tianqi is also planning about A$717 million ($578 million) of processing plant expansions.Jiangxi Ganfeng Lithium Co., which has interests in projects in countries including Ireland and Argentina, holds about 43 percent of Australia's Mt. Marion operation and in May agreed a supply and investment pact with Pilbara Minerals Ltd. for a mine development. Battery maker Shaanxi J&R Optimum Energy Co. in July struck an agreement for future output from Altura Mining Ltd.'s project.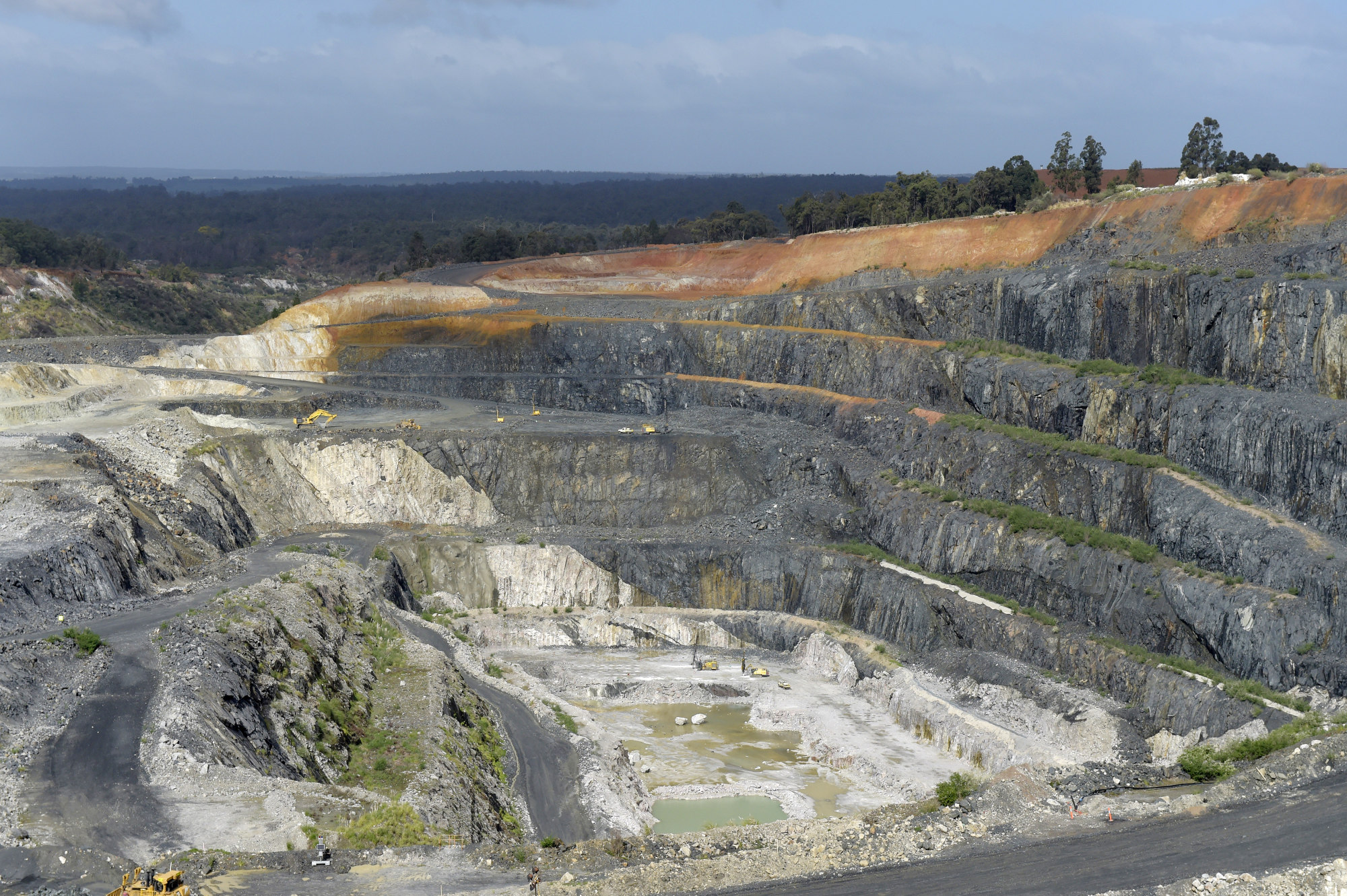 Photographer: Carla Gottgens/Bloomberg
"It's the most significant expansion in lithium supply ever, and we are still undershooting demand," said Chris Reed, chief executive officer of Neometals Ltd., a partner with Ganfeng and Mineral Resources in the Mt. Marion operation. Reed is scheduled to speak Wednesday at the close of the three-day Diggers and Dealers mining forum in Kalgoorlie, Western Australia.
Soc. Quimica & Minera de Chile SA, the world's second-largest lithium supplier, in July made a first move outside South America to invest about $110 million for 50 percent of Kidman Resources Ltd.'s Mt. Holland project in Western Australia, aiming to enter production by at least 2021. The project would add to SQM's expansion into Argentina.