Jess Shankleman
Energy companies that stunned the world by offering to build wind farms with no subsidy may ruin the industry's reputation by never actually delivering on their promises.
That's the warning of industry executives, who are cautious about the future of zero-subsidy offshore wind farms planned in Germany this year. Developers led by Energie Baden-Wuerttemberg AG and Dong Energy A/S are betting they can sell the electricity they produce from the wind farms at a profit without any help from taxpayers.
"The offshore wind industry needs to be careful," Irene Rummelhoff, executive vice president at Statoil ASA's New Energy Solutions unit, said at the Bloomberg New Energy Finance Summit in London on Tuesday. "They're taking on these options, and when you get to the delivery date, if they're not able to build the projects, it will ruin the reputation of the industry."
The German government may not have been strict enough with penalties and pre-qualification criteria in its auction to ensure developers actually deliver on their winning bids, said Thomas Karst, senior vice president at MHI Vestas Offshore Wind AS.
"The regulatory power lies with the owners of the concessions and they may or may not get built, so that model from the regulatory point of view doesn't really work," Karst said at the same conference.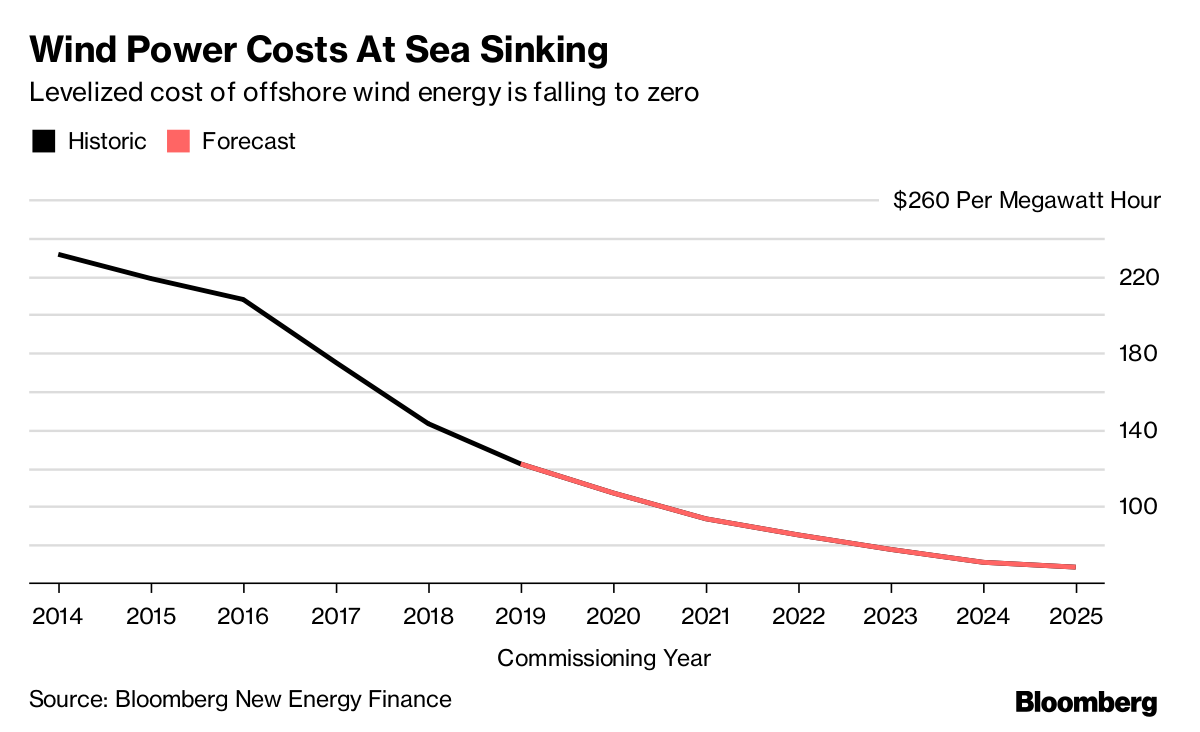 It's not just in Germany where the costs of offshore wind power are falling. The U.K. and Netherlands have both seen record low bids during the past year that surprised even industry insiders. Last week, developers led by Dong won bids to develop wind farms in British waters for as little as 57.50 pounds ($77.61) a megawatt-hour, well below the cost of the next nuclear reactors.
Winning bidders in both the Dutch and German auctions based business cases on giant wind turbines, soaring as high as The Shard in London and generating as much as 15 megawatts of power each. Those machines haven't been built yet and aren't due until the next decade.